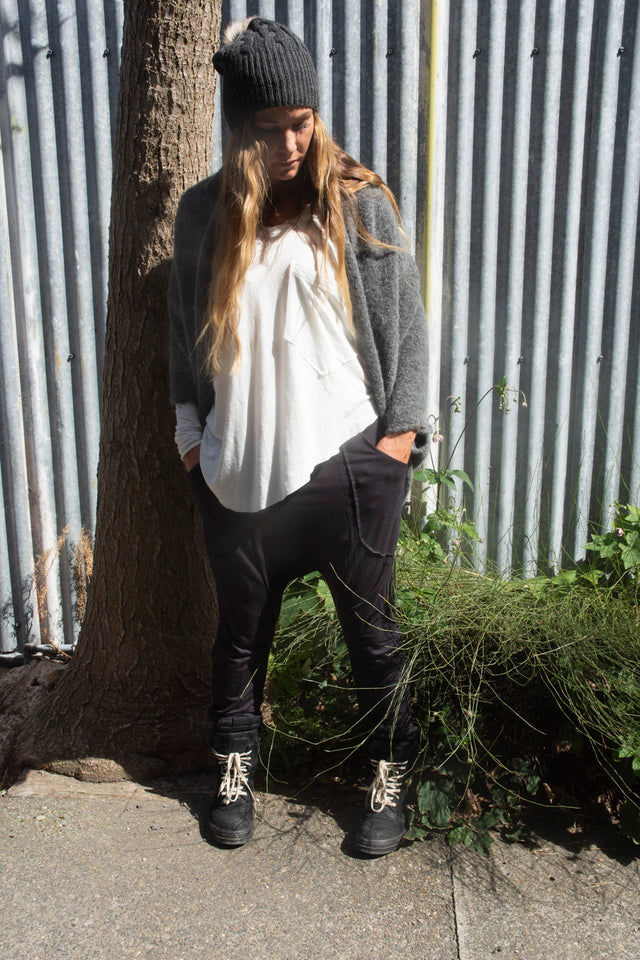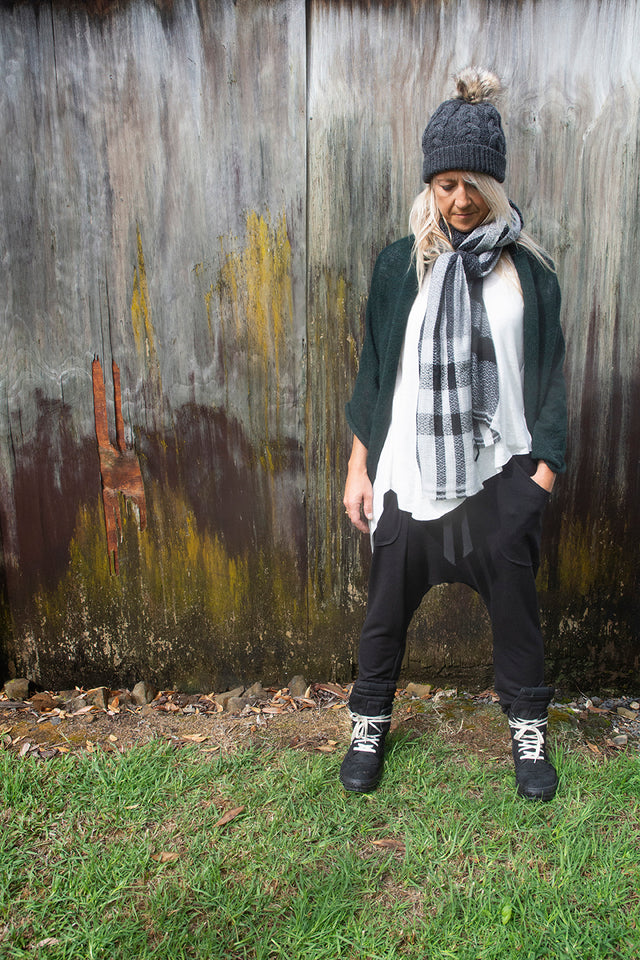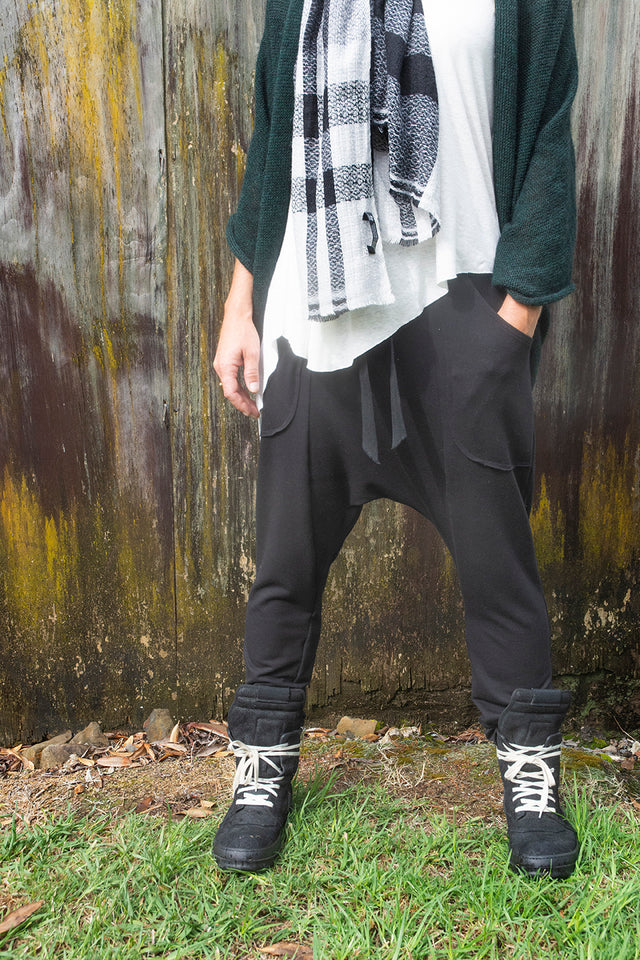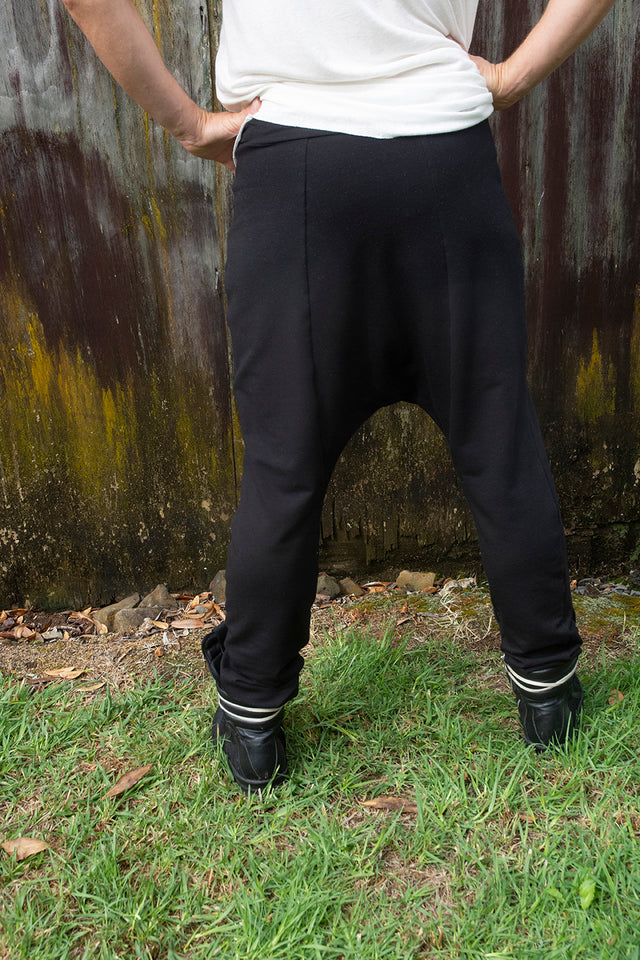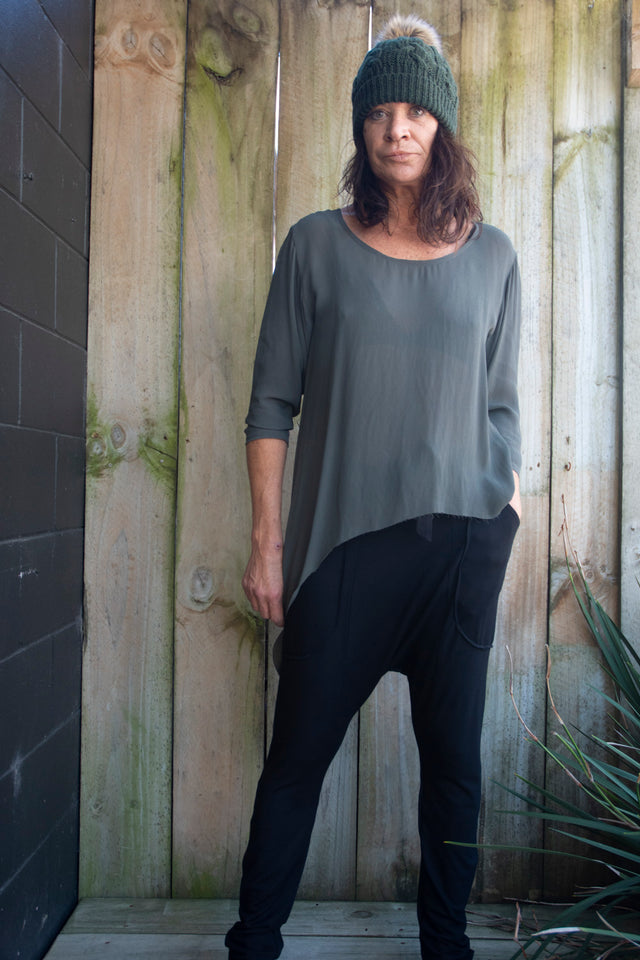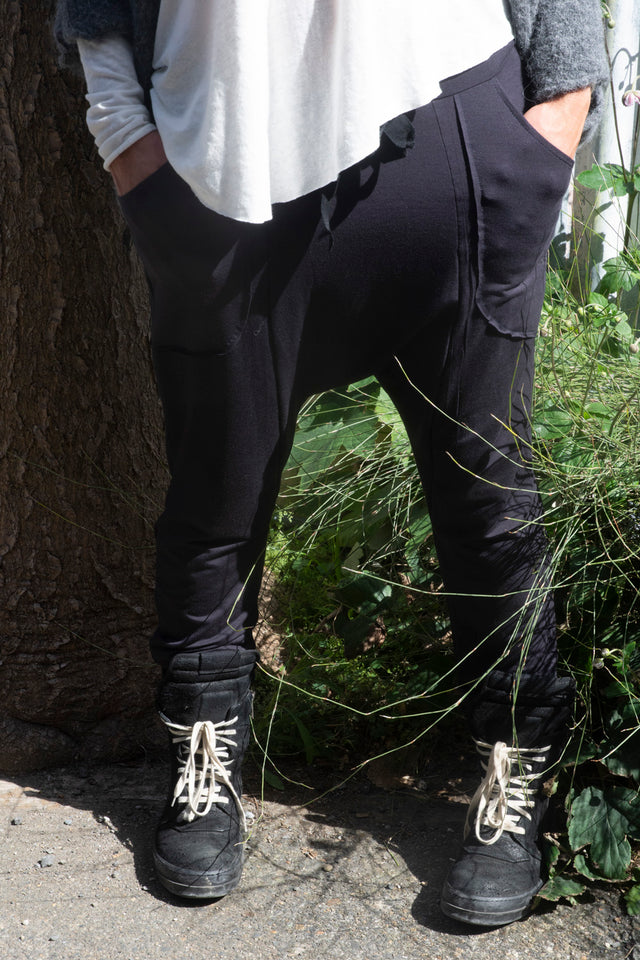 The Low Down...
I have nothing more to say than...you have to own these!!
The epitome of comfort and style, these will become your weekend essentials
Made from lovely, soft100% cotton  sweat shirting
Fantastic drop crutch trackies with raw stitch pocket and hem details
Small is perfect for sizes 8 to 10, medium for size 12 to 14, and large is for 14 to 16
Model wears trackies with our
Dodgy Dealer tee
and
Wide Open cardi
Made in Raglan NZ with love xx
Parts of this garment include raw hems and seams that should not be considered as flaws but are designed to g
ive character to the piece.