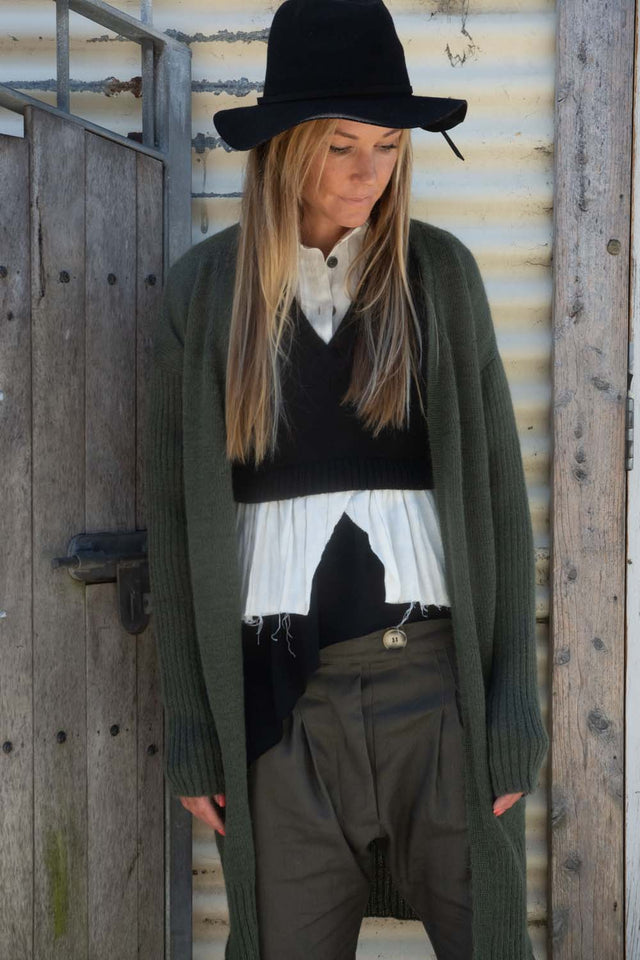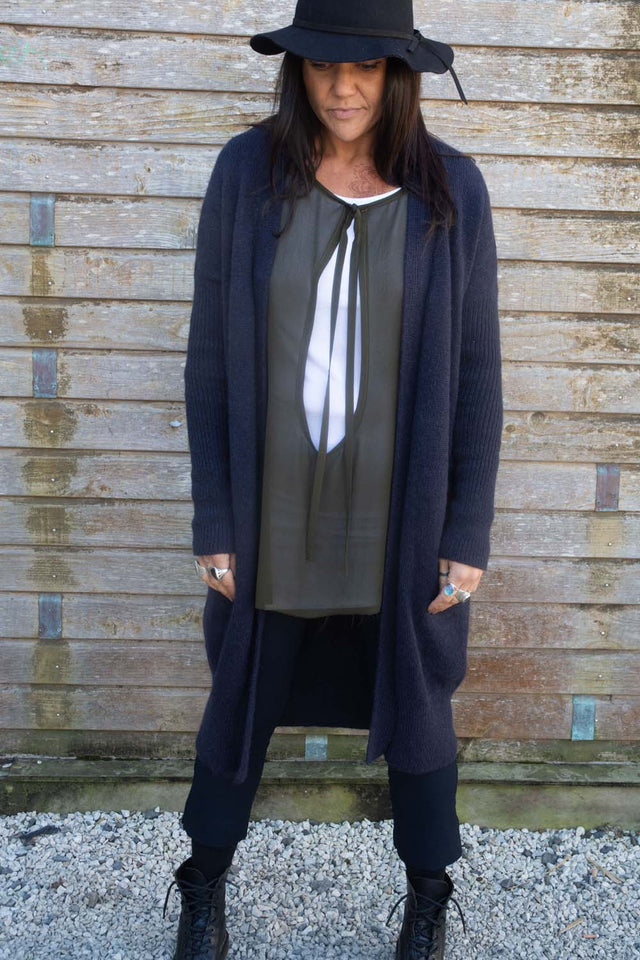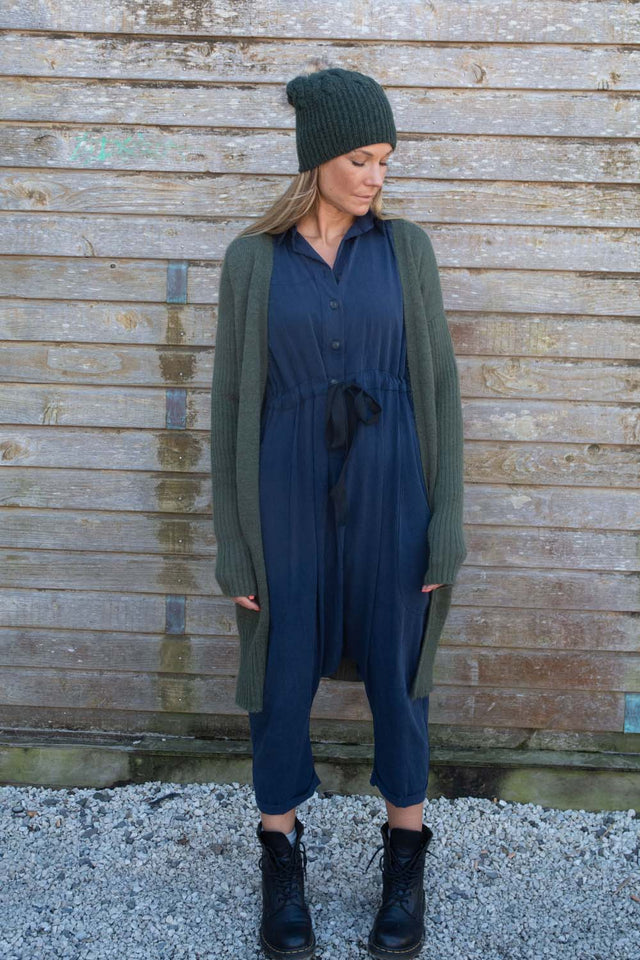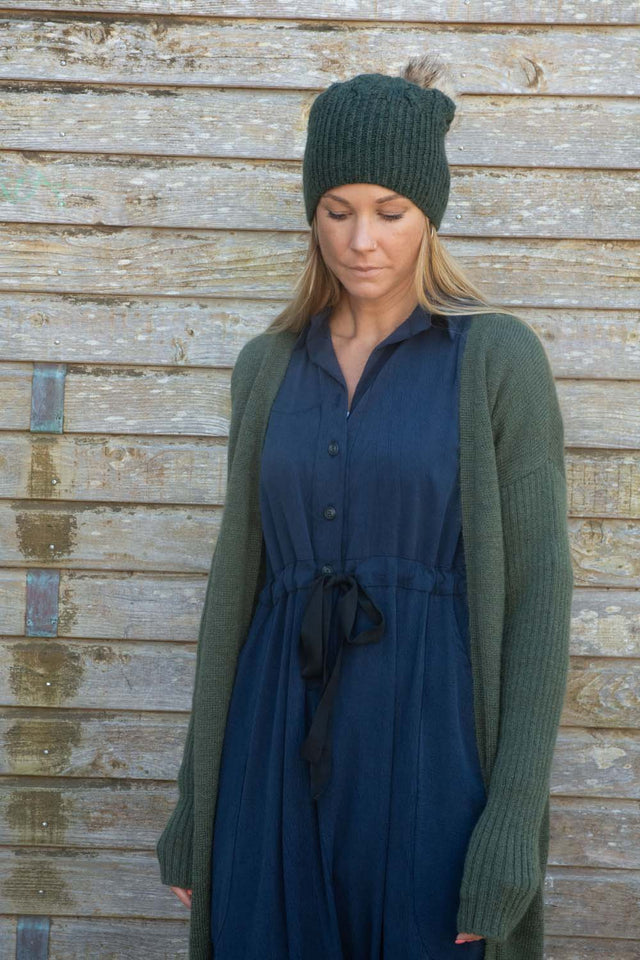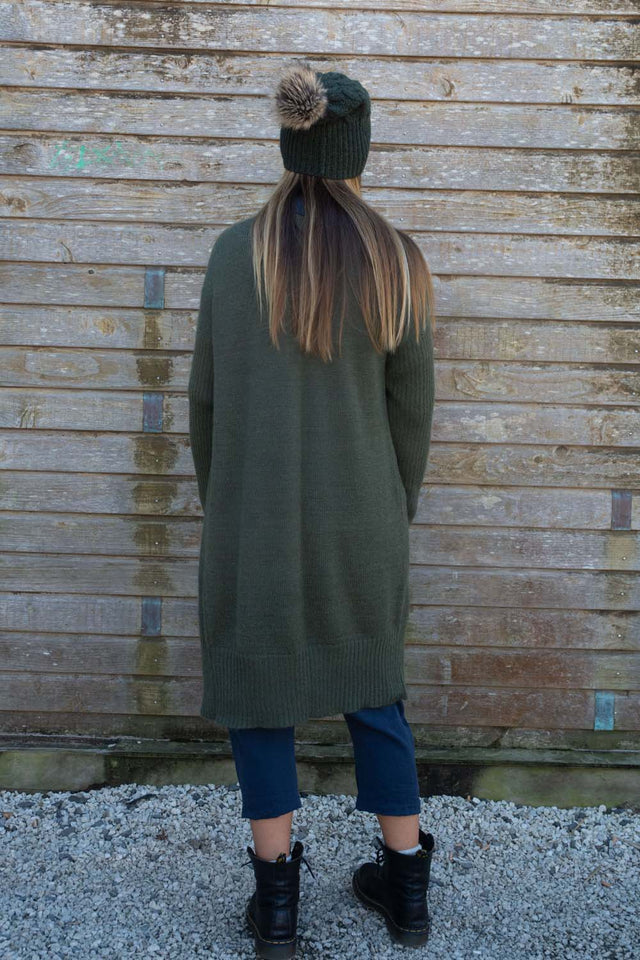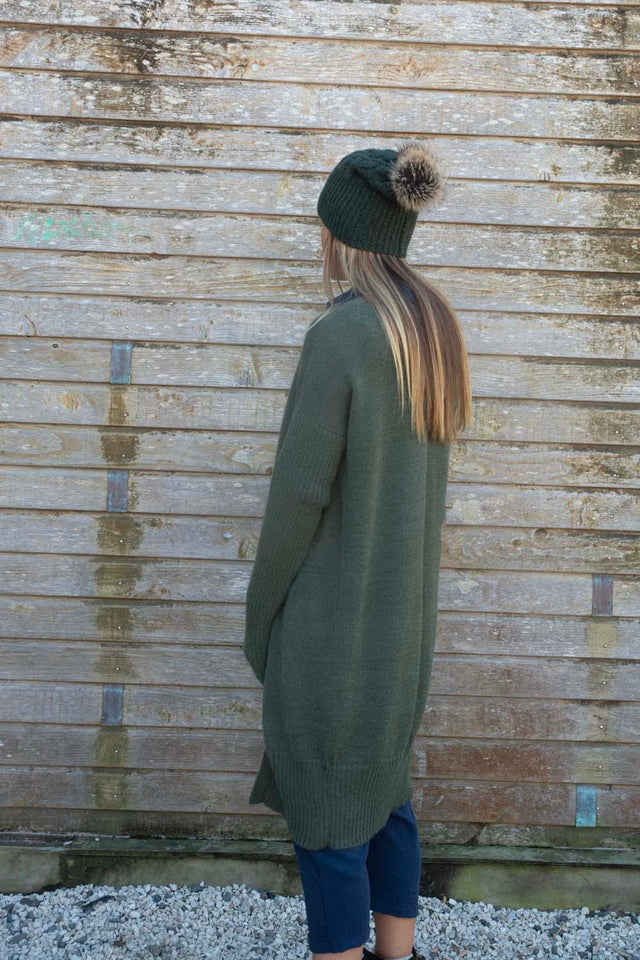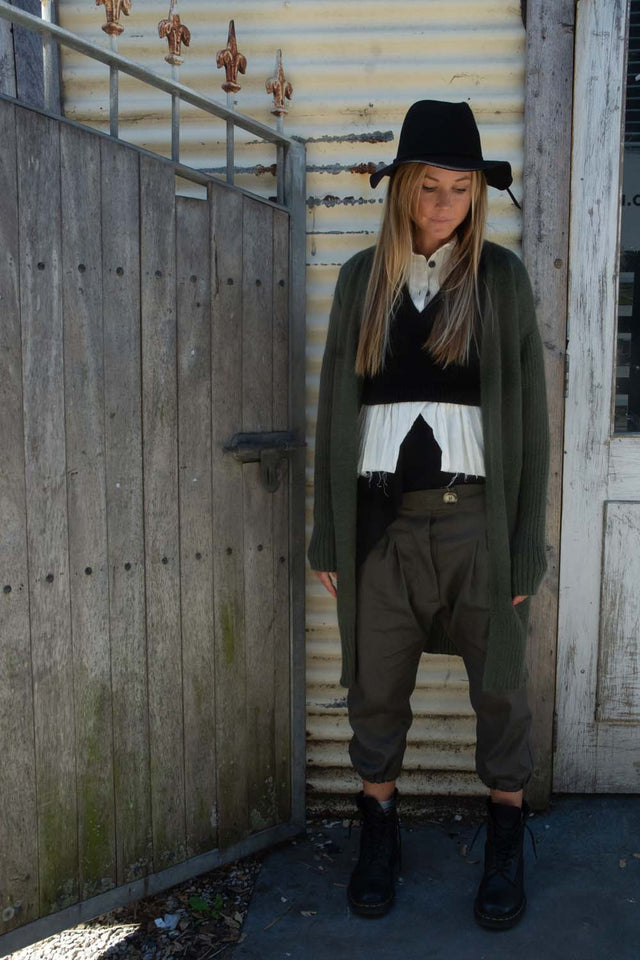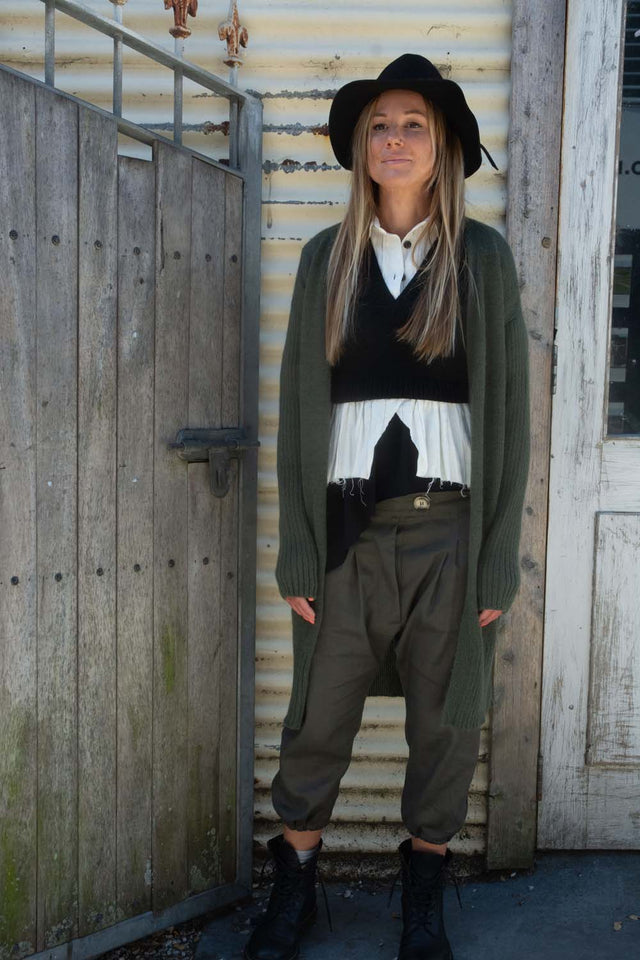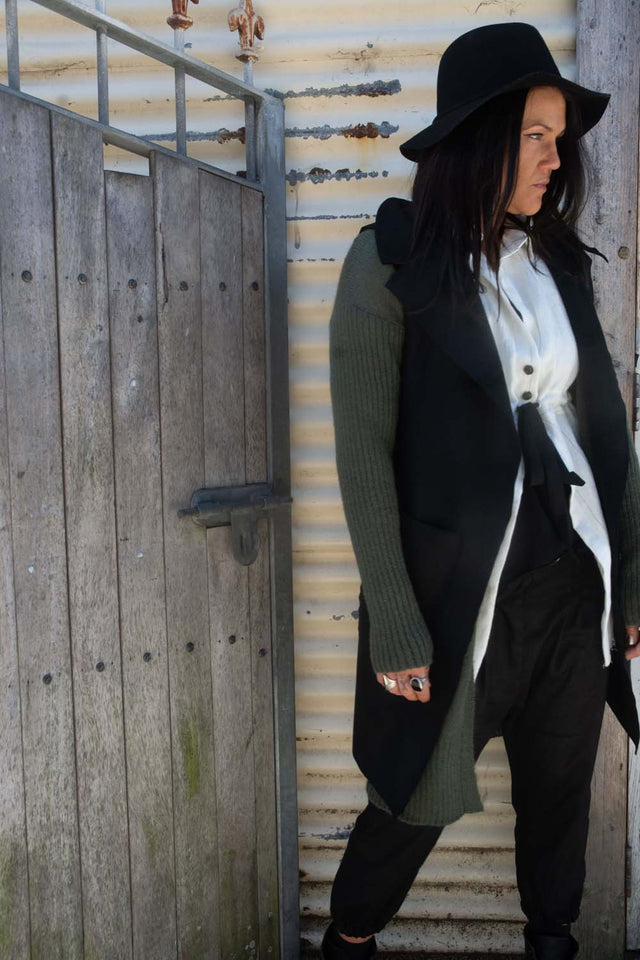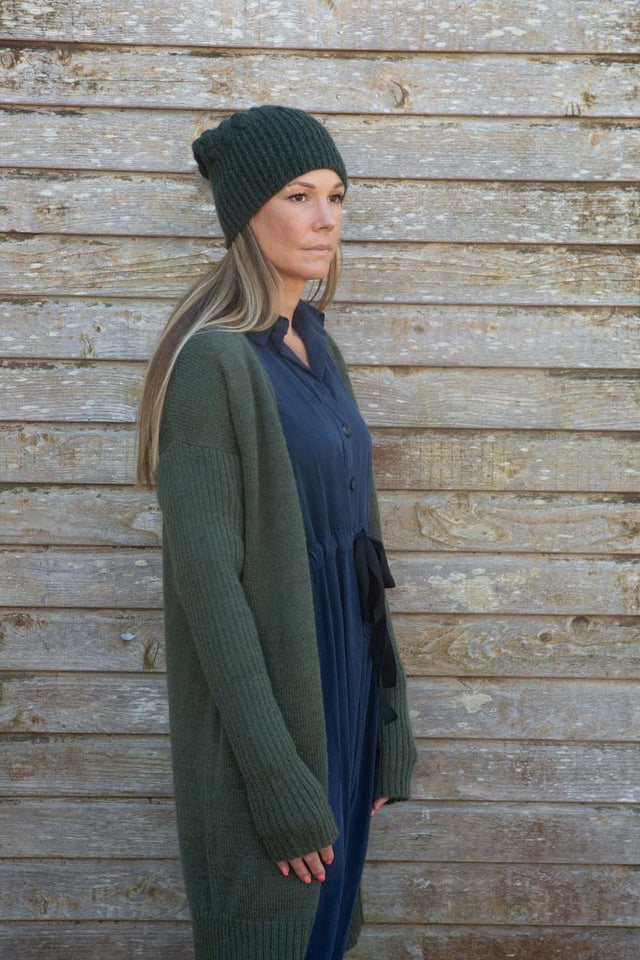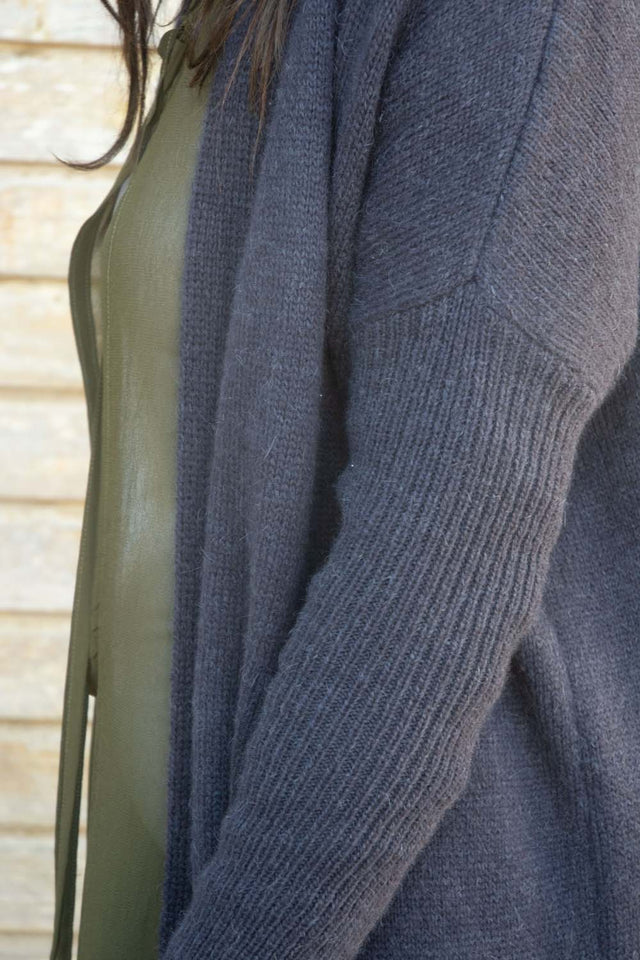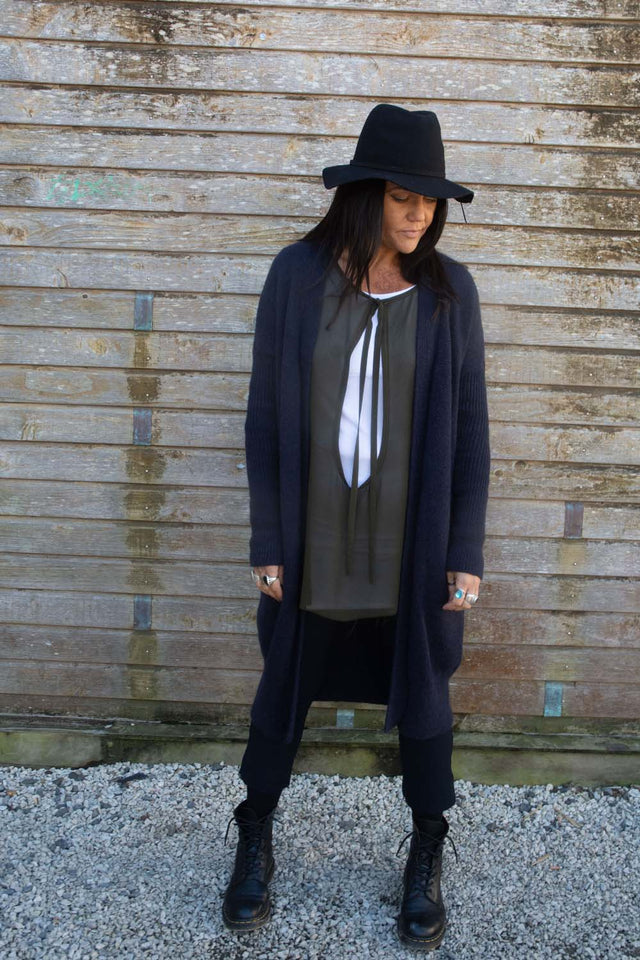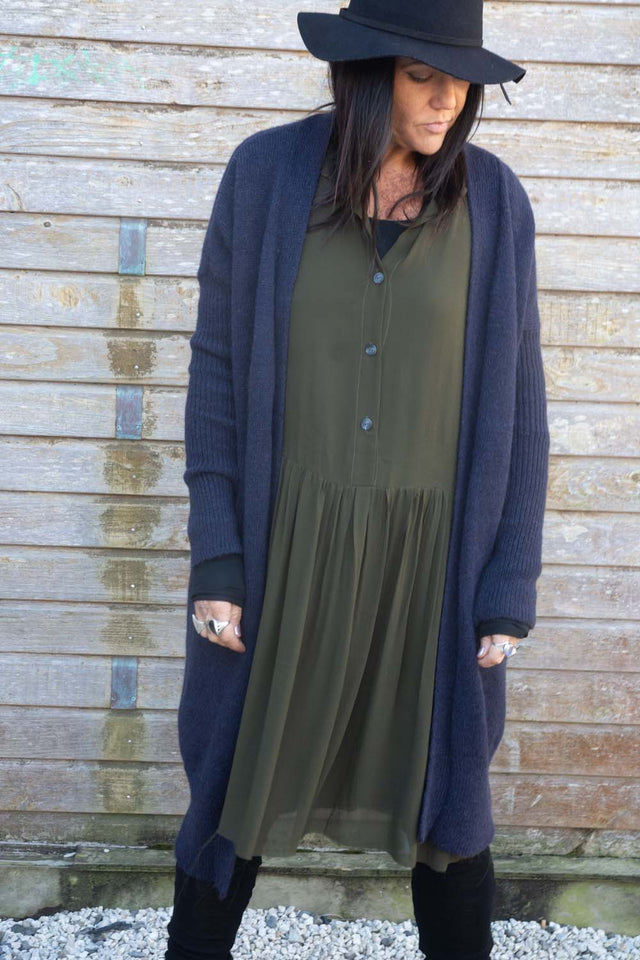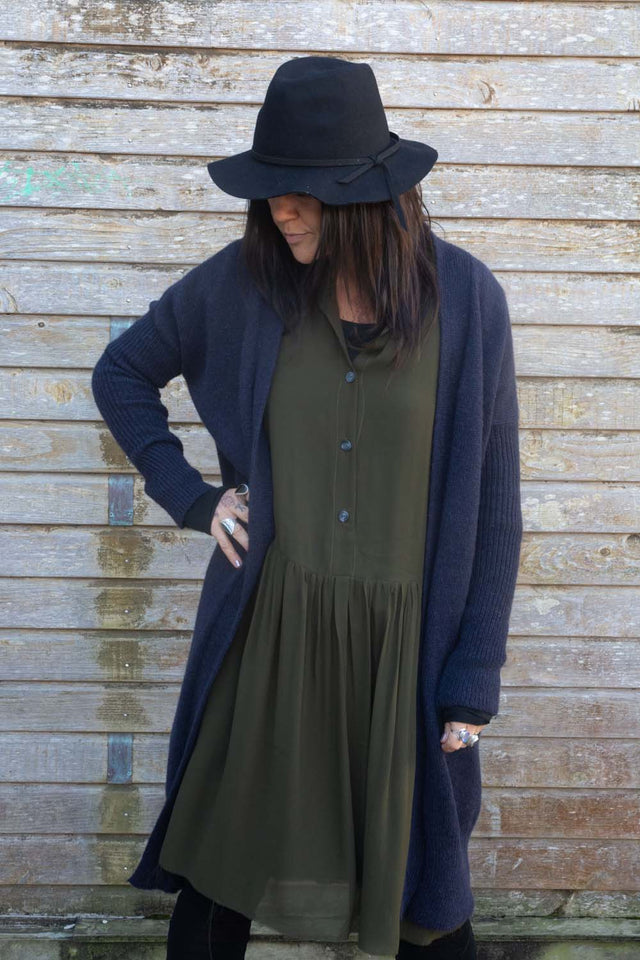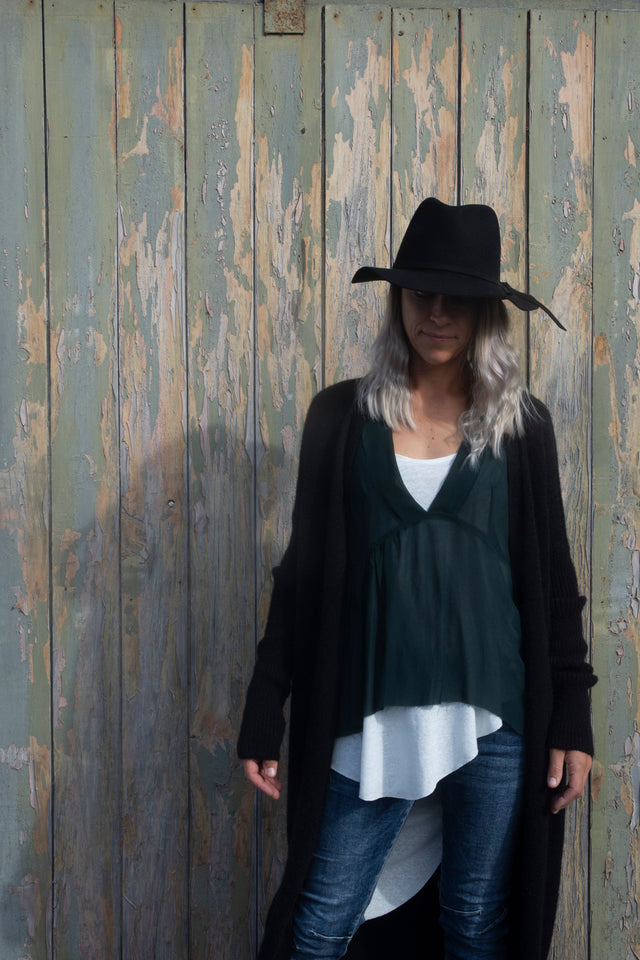 The Low down...
Stunning handknitted long cardigan
Knitted from 100% Wool, 70% Alpaca and 30% Merino
Slim fit through the body and long skinny ribbed sleeves
Exaggerated ribbing around the hem
This is the ultimate winter cardi that will work over everything!
Throw this bad boy over any of your winter outfits..easy style and warmth!


Hand knitted for Honest John with love xx